Delivery Fleet Management Software
Avoid Vehicle Downtime and Stay Ahead of Preventative Maintenance Issues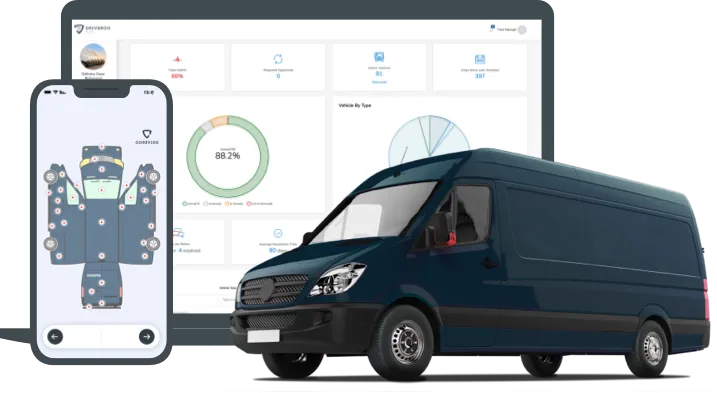 Easy and Efficient
Simplify your fleet operations. Manage everything, from inspections to vehicle maintenance, using Driveroo's digital dashboard.
Your Perfect Fit
Don't settle for generic software. Get a customized solution that matches the specific requirements of your Amazon delivery fleet.
Ask Roo – Your Concierge
Let Roo work for you. Your Driveroo Concierge is always on-call to optimize your software, integrate your processes, and set up the reports and features you need.
Driveroo Fleet
the web-based platform and mobile app
that provides a total solution for your fleet
Your Delivery Routes are Your Business
Protect your routes at less than 25¢ per day. Each route earns hundreds of dollars per day - protecting your earnings with a quarter is a no-brainer.
Standardize Accident Reporting
No more headaches with accident and incident reporting. We make it easy to create and send standard reports to insurance companies.
Leave Paperwork in the Past
Manage all your fleet operations and access all your fleet data wherever you are. With Driveroo you know exactly what is happening at all times.
Get Started Right Away
Driveroo's web-based software and mobile app are super easy to use – no training necessary.
Support Driver Success
Empower your drivers to work with the efficiency and professionalism that help your business thrive. Integrate your specific processes and driver procedures within a complete fleet management solution that delivers an intuitive and easy-to-use mobile app for drivers.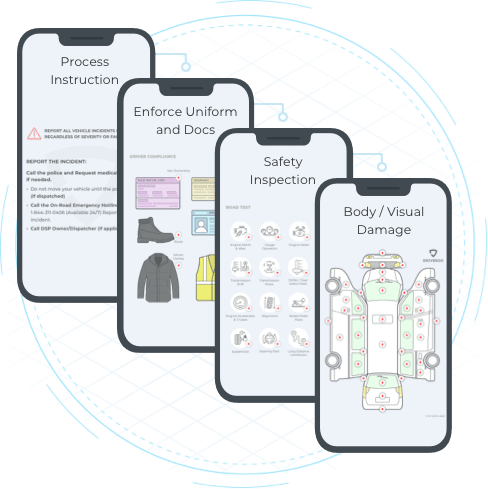 Streamline Vehicle Inspections
Simplify your fleet inspection processes to avoid downtime and keep your vehicles safe, clean and compliant. The easy-to-use mobile app empowers drivers to complete inspections quickly and without the paperwork. Fleet Managers gain a detailed overview of the condition of every vehicle.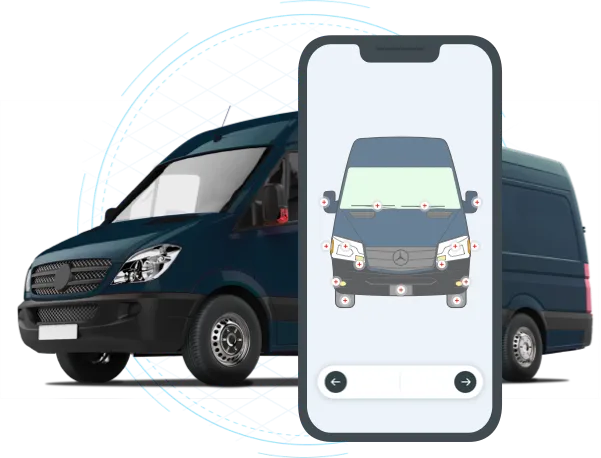 Stay in Control of Maintenance
Ensure your vehicles are never sidelined needlessly because of oversights in routine maintenance. Customize your maintenance schedules based on your inspection data, and set up automatic maintenance alerts, reminders, and tasks for members of your team.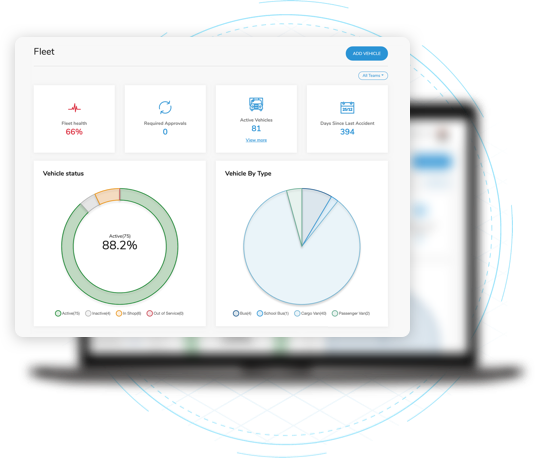 Improve Driver Compliance
Ensure your drivers are happy and safe, whilst your vehicles are maintained to the highest standards. Get instant alerts when inspections are missed and monitor the time, location and result of each inspection in real time.
See
Driveroo Fleet

in Action
Forget the Paper-Based Fleet Maintenance Nightmare
Make the Transition to a Digital Workflow
Visual Inspection Technology
Geo aware
Unlimited photos
Unlimited videos
Unlimited signature capture
Smart inspection visibility
Fleet Repair and Maintenance
Work orders
Maintenance alerts
Maintenance tracking
Budget forecasting
Maintenance approvals
Vehicle recalls
Asset
Management
Vin decoder
Notes
Driver assignment
Reporting and exports
Odometer/hours
Document Management
Driver documents
Vehicle documents
Group documents
Company documents
Private documents
Alerts


Damage alert
Service Frequency Alerts
Maintenance Alert
Out of Area Inspection Alert
Reminders


Maintenance reminders
Custom reminders
SMS/push/email