FAST AND EASY DVIR
Digital Daily Vehicle Inspection Reports
Customize your DVIR forms
to receive personalized insight
into your fleet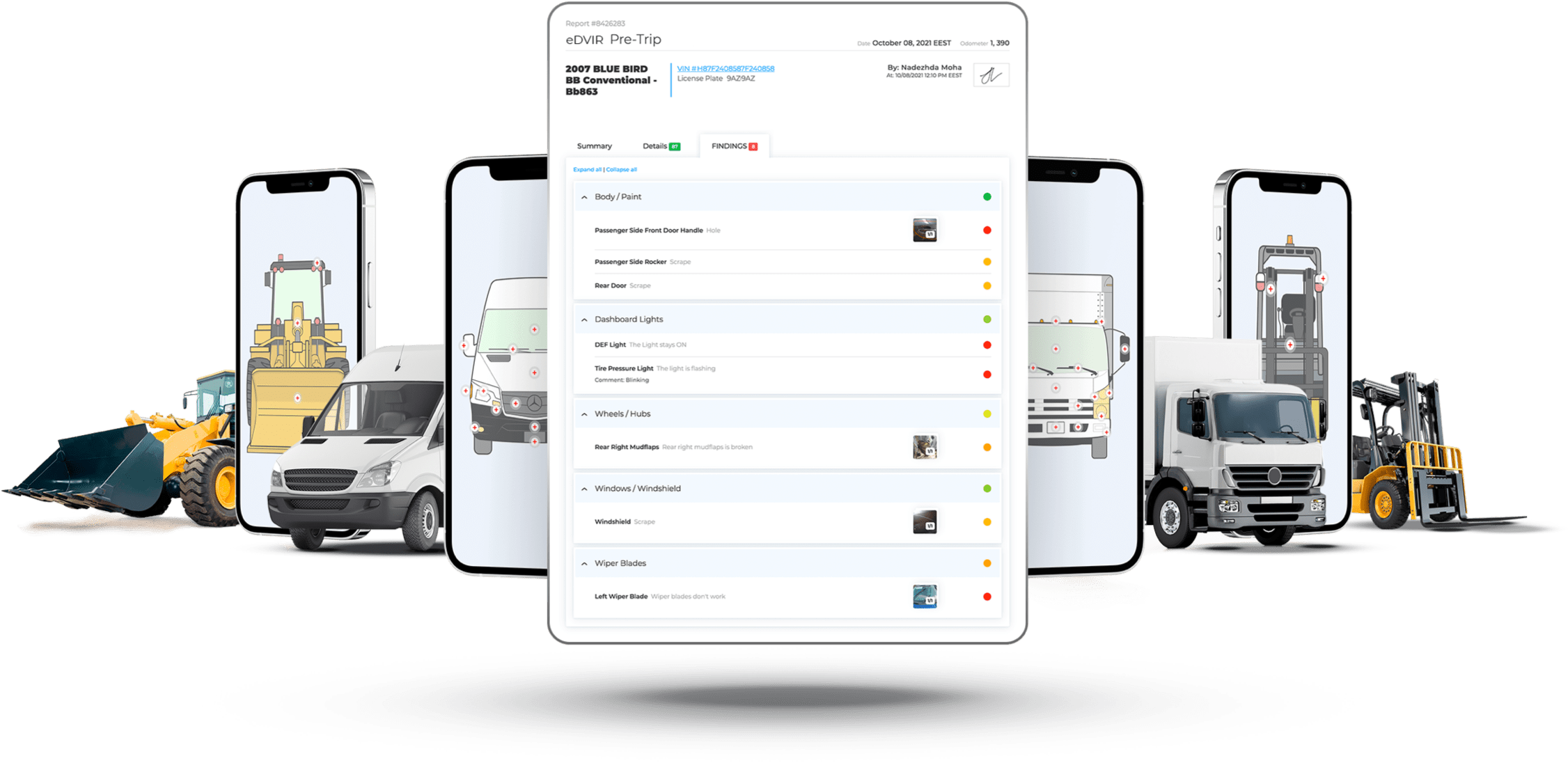 Simplicity by Design
Complete vehicle inspections in minutes using a fast visual input and a refreshingly simple user interface
A Custom Fit
Use the predefined inspection settings, or configure the process to perfectly match DOT requirements
Concierge Service
Your dedicated Driveroo Concierge will customize and configure your settings, so everything's ready to go when you need it
Transform Your Paper Forms into a Seamless Digital Workflow
Paperless DVIR software that helps you work smarter
Be Confident About Compliance
Ensure your drivers comply with DOT rules and get a real-time record of completed DVIR forms.
Stay On Top of Maintenance
View up-to-the-minute maintenance data and send reminders and work orders to connected members of your maintenance team.
Manage Daily Inspection Routines
Schedule reminder notifications for your drivers and get alerts when daily vehicle inspections are overdue.
Tailor Your Digital Workflow
Configure your software to integrate the specific procedures you need, so everything works seamlessly for fleet managers and drivers alike.
Connect with Driveroo Concierge, so we can customize your experience and you can begin using the Software that works for you.
Customize
Your fleet is unique. Driveroo Fleet Reveal allows you to inspect vehicles, trailers, machinery – whatever you need. Driveroo Concierge will configure the inspection settings to meet your requirements and make easy adjustments at any time.
Inspect
Streamline the vehicle inspection process to maintain vehicle health and ensure legal compliance. The intelligent mobile app empowers drivers to complete inspections without the paperwork – all in a few quick and easy steps.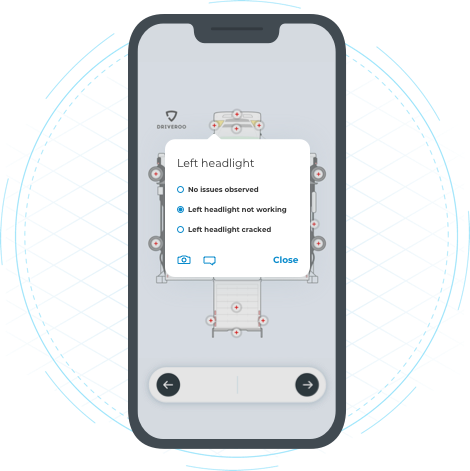 Avoid Downtime
Decrease unplanned maintenance costs by at least 20%. Take proactive action on issues in your fleet before they become more serious. Customize your maintenance schedules based on your inspection data, and set up automatic maintenance alerts, reminders, and tasks for members of your team.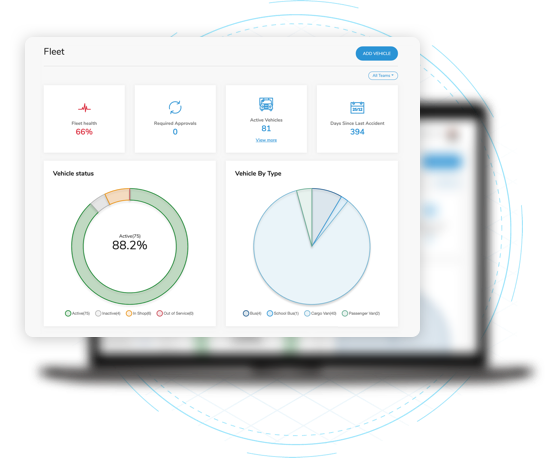 Be Compliant
Our digital DVIR system reduces the time, error and resources that you need to spend on your commercial fleet maintenance. Driveroo vehicle inspection report app makes it easy to comply with federal regulations. Our digital solution guarantees compliance on both ends of your fleet – both drivers and managers, preventing fines, reducing downtime and overhead.
How it Works
Step 1
Driver inspects the vehicle and records findings in the mobile app.
Step 2
Inspection report shows up in the Driveroo Fleet web platform.
Step 3
Fleet manager views driver inspection report and schedules maintenance or repairs.
Step 4
Vehicle repairs are completed and recorded against the original inspection report.
Step 5
Driver confirms any issues are resolved in the next inspection.
Step 6
Vehicle is road-ready and fully DOT compliant.
Full DOT Compliance to make sure your vehicles pass criteria
Clock – In and Out. Сonfirm compliance with labor laws and regulations
Accident Reporting. Standardize and digitize accident reporting for your entire fleet
Instant access to up-to-date "digital paperwork"
Time-sensitive document alerts
Inspection Records stored in the cloud to audit and archive the condition of each vehicle