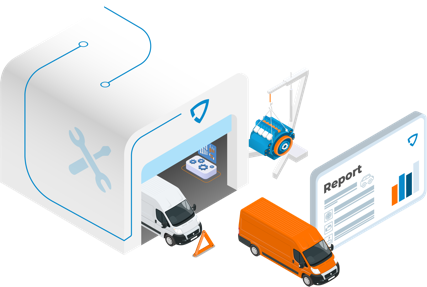 Intelligent Fleet
Maintenance Software
Build, Grow, and Scale
your fleet with DRIVEROO
Streamline Maintenance Workflows
Put an end to compliance issues and accelerate the repair process with mobile DVIRs and dynamic maintenance dashboard
Solve Problems on the Spot
Get instant alerts detailing mechanical issues or faults, work order status updates, and compliance notifications
Cut Down on Paperwork
Keep all of your team on the same page without the paperwork thanks to our smart maintenance management software and mobile app
Schedule Maintenance
Design preventative maintenance schedules based on vehicle mileage or time intervals, and set up automated maintenance alerts for everyone in your team with the easy-to-use fleet maintenance software.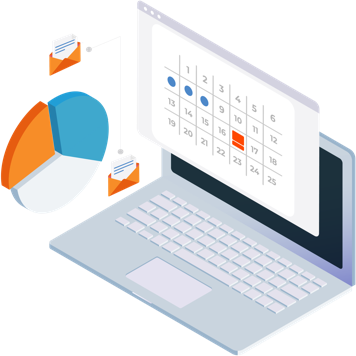 Generate Work Orders
Generate and send electronic work orders to your in-house vehicle technicians or connect with a Driveroo certified vehicle repair facility. Make bookings online and upload documents or photos to streamline your maintenance admin workflow.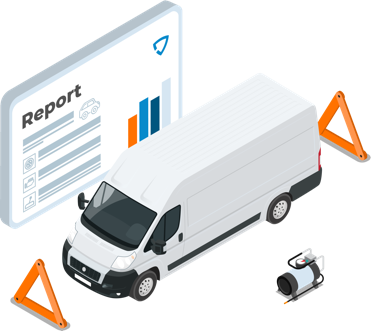 Approve Estimated Repair Costs Online
Receive quotes or estimates from technicians and authorize repair jobs instantly. Specify the work or parts that you require based on the level of urgency and budgetary constraints.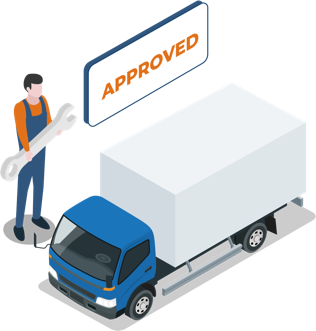 Reduce Running Costs
Monitor, control and reduce costs. Track the fuel economy of every vehicle in your fleet and keep a record of maintenance expenses. Make informed decisions about vehicle replacement, maintenance and repair on the basis of proper fuel management and your fleet analysis.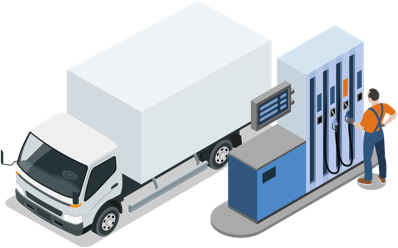 OUTSOURCE
YOUR FLEET MAINTENANCE




TO DRIVEROO CERTIFIED

PARTNERS
Connect with a Trusted Maintenance Network
Access the Driveroo network of ASE-certified repair facilities for efficient and professional fleet maintenance. This complete vehicle maintenance solution is powered by the very latest AI technology to ensure your vehicles run smoothly and safely.
Communicate in Real-Time with Certified Technicians
Instant online communication with repair agents puts you in control. Authorize maintenance jobs instantly. Specify the parts and labor you require on the basis of the quotes you receive.
Build a Detailed Service History for All Fleet Assets
Automatically track and record details of all maintenance work and associated costs. Driveroo fleet maintenance app and software allow you to centralize your vehicle service records. Upload and store all your documentation online, including photos, PDF and other file-types.
Get Live Demo
Try it Free