See How Much Driveroo Fleet Management
Can Save Your Business
Get instant access to the estimates of your potential for savings:
Maintenance Savings

Downtime Savings

Time Savings

Administrative Savings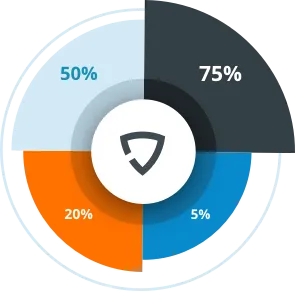 Driveroo Fleet Management
Business Impact
Digitizing your fleet operations with the Driveroo mobile fleet management solution can deliver significant savings to your business. In addition to improving operations and providing management with instant visibility into issues and activity, Driveroo saves money in a variety of areas. Based on your responses the following estimates speak to the potential for savings: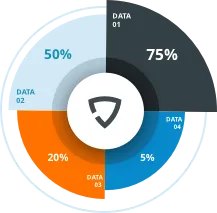 Your Potential Annual Savings
Reduce Maintenance Costs
A proactive approach to maintenance dramatically cuts costs. By ensuring instant access to vehicle inspections and issues, maintenance teams can stop problems from becoming major repairs. And Driveroo makes it easier to plan, schedule and assign preventative maintenance tasks. US Dept of Energy studies show that an effective maintenance program can cut maintenance costs by up to 25% and save fleet operators several hundreds of dollars per vehicle annually.
Maintenance savings
Cut Equipment Downtime
Unscheduled equipment downtime doesn't just increase maintenance expense, it adds to the overall cost of operations. Spotting issues early and responding rapidly, along with preventative maintenance can reduce unexpected breakdowns from 15% to 20% according to surveys from FleetMainetance readers. FleetNet America reports daily out of service costs ranging from $450 to $750 for vehicles. Downtime for heavy equipment is even more costly at $1500 to $3000 a year.
Downtime savings
Save Time On Inspections
Getting your drivers and operators on the job quickly is critical. And your workers don't want to be bogged down with paperwork. Pre-trip and post-trip inspections are crucial to fleet operations, and Driveroo's unique visual, digital inspections on mobile devices make them faster and easier. That also leads to more consistent reporting. Driveroo customers report up to 70% time savings on operator inspections.
Time savings
Lower Administrative Costs
Paper is the enemy of all businesses today. The effort, costs and headaches of using, collecting and archiving paper inspections, work orders, incident reports and safety checks just doesn't make sense. The typical business spends up to 10% on administrative costs. By eliminating paper, you can make a big reduction in that expense.
Administrative savings